Okay, this was not an "oops, I was drunk". Wildcatting the anchor on a vessel that size is no small evolution. At the very minimum he had to disengage the devil's claw and open the riding pawl before releasing the friction brake. This isn't rocket science, but it isn't making mud-pies either. The guy apparently worked in an RV store, and did not have a maritime background. He could have learned how to release the anchor online before going on his trip; for example, there's a pretty detailed description of how to operate an anchor
here
.
But he would have had to have done his homework, and even then the chances of him successfully dropping the anchor by himself, in the dark, unnoticed by the crew or passengers, are pretty damned slim. The same task done by the ship's crew would have required three people for the anchor detail. A military ship would have had rather more than three. This was not the action of a guy getting drunk and stupid. This was premeditated, and rehearsed.
==================================================
(CNN)
-- A Holland America cruise ship was disrupted early Saturday morning by an intoxicated passenger who released the ship's anchor, according to an affidavit obtained by The Smoking Gun website.
California resident Rick Ehlert, 44, released the anchor and a life buoy between 5:25 a.m. and 5:55 a.m., according to the affidavit.
The MS Ryndam was unharmed, but the release of the anchor could have caused "significant damage to the ship's rudder or propeller, which could disable the ship's ability to maneuver, or puncturing of the ship, which could result in sinking or severe flooding," according to the affidavit.
The ship was traveling from Costa Maya, Mexico, to Tampa, Florida.
A surveillance video shows Ehlert taking multiple steps to deploy the anchor while the ship was in motion. The MS Ryndam's maximum speed is 22 knots, which is approximately 25 mph, according to Holland America's website.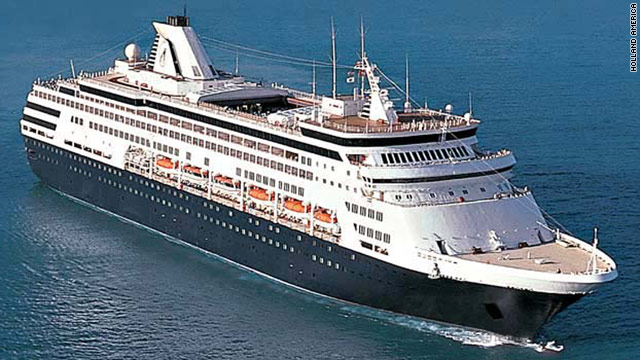 Ehlert confessed to dropping the ship's anchor when questioned by special agents from the FBI. He admitted to being intoxicated at the time and detailed the multiple steps he took in deploying the anchor, including entering an area marked as off-limits to passengers.
Full Story